You Need Truck Wreck Expertise in Atlanta.
Get a Free Consultation.
No Fee Unless You Win.
* All fields are required.
By clicking "Submit" I am agreeing to be contacted by an attorney associated with 1-800-TruckWreck at the number or email I provided regarding the attorney's services. I also understand and agree that submitting this form does not create an attorney-client relationship and that the information I submit is not confidential or privileged.
No Fee Unless You Win.

Truck Accident Lawyers
600 Peachtree NE, Suite 4010
Atlanta, Georgia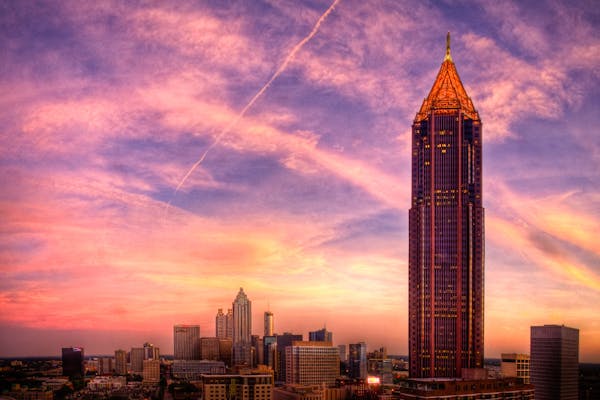 When you need an accident lawyer in Atlanta, Macon, or Columbus, you want to hire a firm that has car and truck wreck expertise, cares about you as a person, and helps you get the settlement you deserve. The attorneys at Witherite Law Group will help keep your life running following injury or property damage due to the negligence of a truck driver or trucking company.
Witherite Law Group makes legal services available to individuals, regardless of their socioeconomic class, education, or status in life.
At Witherite Law Group - Atlanta, You Matter.
Our platinum rule is service to others before self. And we act with unwavering integrity. Always.
We understand how to keep life running for clients. A crash can not only cause physical pain, suffering, and hardship, but it can also cause inconvenience and challenges with finances, family, and the ability to work.
First and foremost, you need the right medical care to get well. From there it requires listening, guidance, counsel, expertise, determination, and a strategy for a successful case. The deep skills and knowledge Witherite Law Group brings to the table enable key learning and insight as well as effective investigation and examination of your case.
All of this translates to an approach that works to get clients the settlement they deserve.
Atlanta 18-Wheeler Accident Lawyers 
Our most congested highways in Georgia, frequently have accidents that leave many drivers in need of immediate medical attention. We know that these collisions lead to turmoil and add stress to the daily lives of our clients. We have experienced attorneys at 1-800-TruckWreck that are passionate about getting you the help you need.
Atlanta Company Vehicle Accident Lawyers 
A personal injury case caused by a commercial vehicle in Georgie can be challenging to navigate on your own. Vehicles like large garbage trucks, transit buses, school buses, construction vehicles, and rideshare vehicles can cause serious injuries. However, we pride ourselves on our knowledge and experience in handling commercial vehicle accident cases and protecting your rights.
Atlanta Truck Accident Lawyer
Atlanta is a growing city with an increase in the number of large trucks on the road. You can't always prevent truck accidents from happening, but if you find yourself in one, then we can help! Our Rapid Response Team will go assess the scene of your accident and provide photos and videos to your team of lawyers to help you with your case. We know that truck accidents are overwhelming however, we have the resources you need to win your case and get your life back on track.
SE HABLA ESPAÑOL.