You Need Truck Wreck Expertise in Houston.
Get a Free Consultation.
No Fee Unless You Win.
* All fields are required.
By clicking "Submit" I am agreeing to be contacted by an attorney associated with 1-800-TruckWreck at the number or email I provided regarding the attorney's services. I also understand and agree that submitting this form does not create an attorney-client relationship and that the information I submit is not confidential or privileged.
No Fee Unless You Win.

Truck Accident Lawyers
3810 W. Alabama Street
Houston, Texas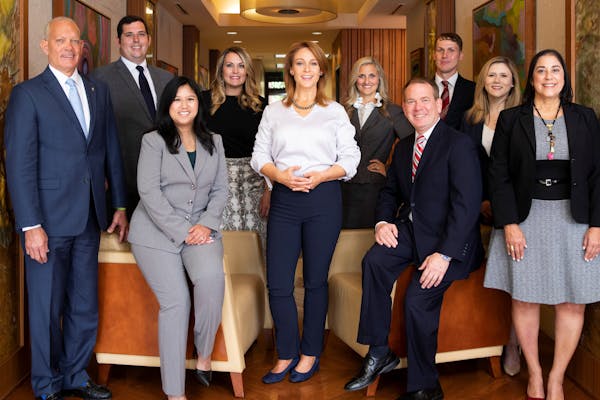 Serving Greater Houston, Mostyn Law is a truly unique law firm, sharply focused on obtaining justice for truck wreck victims. We are a team of battle-hardened, smart, and tenacious attorneys who have gone toe-to-toe with our adversaries and won time and time again. Every person at Mostyn Law, from the attorneys to support staff, is committed to working harder and being smarter than our opponents.
The huge difference in size and weight makes accidents involving commercial trucks particularly dangerous. A big-rig truck typically weighs 80,000 pounds and ranges from about 67-75 feet long which means it can cause massive damage when it collides with a mid-size passenger vehicle. Approximately 5,000 people die each year in crashes involving big trucks and the vast majority are not the occupants of the trucks.
Mostyn Law's attorneys help victims involved in commercial truck accidents, from box trucks to big rigs.  We will take your problem and make it our own.  Let us carry your burden of fighting for just compensation, so you can focus on getting better and back to the business of life.  We will fight aggressively to get you the money you deserve, and there are no fees or costs to you unless your case is successfully resolved.
Houston 18-Wheeler Accident Lawyers 
Bissonnet Street and Sam Houston Parkway are some of the most common highways where truck accidents occur in Houston each month. We know that these accidents lead to chaos and add stress to the daily lives of our clients. We have experienced attorneys at 1-800-TruckWreck that are passionate about getting you the help you need.
Houston Company Vehicle Accidents
Company vehicle accidents are very common in the Houston area. Unfortunately, when being hit by a commercial vehicle such as a bus or flatbed truck, the damage can be serious and injuries can be devastating. However, we pride ourselves on our knowledge and experience in handling commercial vehicle accident cases and our ability to get you back on your feet.
Houston Truck Accident Lawyers
Houston is a growing city with an increase in the number of large trucks and people on the road. You can't always prevent truck accidents from happening, but if you find yourself the victim of one, then we can help! Our team will assess the accident, determine what went wrong, and go after the settlement you deserve. The only thing you'll have to do is focus on getting better.
SE HABLA ESPAÑOL.